On the payment screen during checkout, click the Add Gift Card section and enter your gift card number and PIN. All Ticketmaster Gift Cards have a PIN number.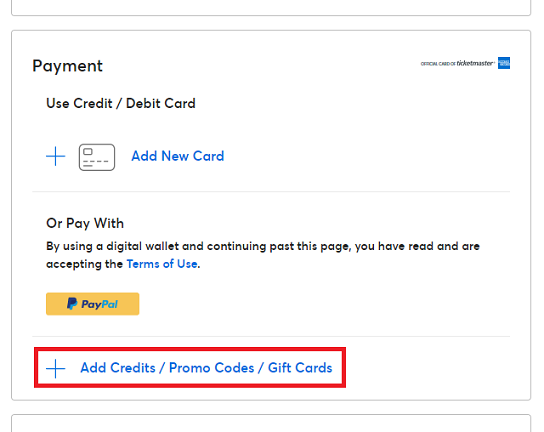 You can only use Gift Cards on new orders.
If you don't see the button to apply a Gift Card, then you can't use a gift card for that event. Gift cards aren't accepted for MLB or Fan-to-Fan Resale tickets.